If you've ever been to the Oregon Coast, you likely know that the weather is gray, rainy and cold 11.5 months out of the year. I personally love this because it's the coast I grew up visiting. However, the rare sunny and clear day does make an appearance, and when it does, boy is it beautiful!
A few weekends back I had the opportunity to experience Cannon Beach on the Oregon Coast in a new light. After a day of playing in Astoria a friend and I decided to drive down highway 101 to catch the sunset behind Haystack Rock.
The light was perfect with clear skies that turned a heavenly pink as the sun danced along the horizon. I was too busy enjoying the moment to capture many images, but I'm happy with the few that I did.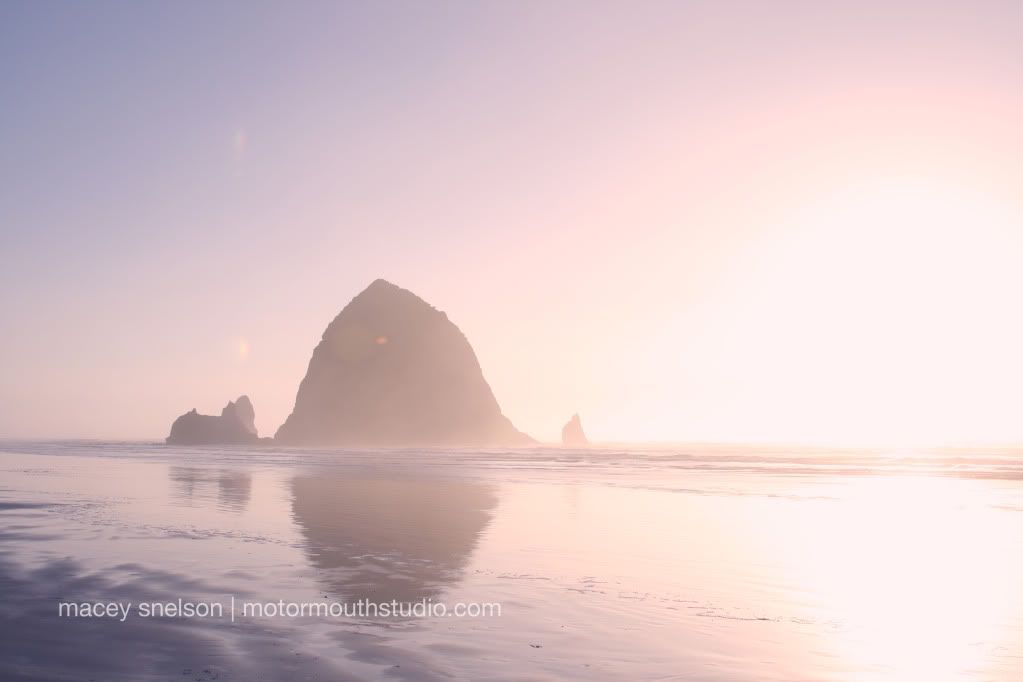 I'm toying with the idea of putting these in my
Etsy shop
. There are many memories wrapped up in these images, so selling them seems strange right now, however, not sharing them seems strange too. So if you are interested in purchasing these images, please let me know and I'll see if we can work something out.